A little about me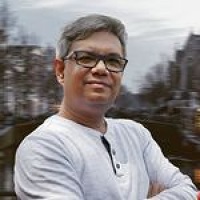 As a young boy from rural areas of Purulia district of West Bengal, India, with a knack for all things technical, I stumbled upon photography and soon found a seamless merge of technical skills and artistry. An Agfa Isoly-II was my first camera, and it is since that my hobby has only grown.

I mostly photograph nature and wildlife, as it helps me get closer and connect with the natural elements of this planet of ours. Bird Photography fascinates me as it presents a challenge to capture and their images, close-ups especially, enables one to see the stunning natural features that go amiss in our everyday lives – either due to distance, movement, and surrounding distractions.

Additionally, photography acts as a source of environmental awareness that may even translate into supporting and improving bird welfare, especially for the Indian species. Over the many years, I have followed bird species closely, initially only to capture them in all their glory in their natural habitat. But it also taught me that through environmental abuse, habitat destruction, and other human interactions, the future of many of these species is in doubt.

I also love to travel across the globe and collect cameras and lenses from the film era. I am a proud collector of 250+ vintage film cameras and lenses from India, Japan, Hong Kong and the USA.

I am Shantanu (Som), an Electrical Engineer and a Digital Imaging specialist by education and an Entrepreneur by profession, based out of Kolkata, India. After serving HCL and Indian Railways briefly, I ventured into entrepreneurship In 1996, I gave shape to my visions and founded Somnetics (www.somnetics.in), an organization that empowers Digital Transformation by accelerating innovation.
Kolkata, West Bengal, India
shantanu.som@gmail.com